Cricket-A new way to make lot of money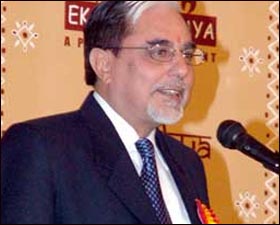 India
March 25, 2008 4:28am CST
Lot of things are happening in the Indian Cricket from past 6 montsh. Firt it was the start of ICL followed by IPL. The Twenty 20 game has changed the face of Indian Cricket. It has become a win win situation for all-cricketers,media people, viewers. But don't you think the game is being commercialsed? Where will this lead to finally? Post your comments with justifying your reasons.
4 responses

• India
26 Mar 08
Whats the problem ? I don't see any problem at all. The more competition, the more better for the game of cricket. Some time back, players struggle to find a place in the national site due to lack of scope. Now they got scope under ICL or IPL. This will create a bunch of talented players from all over the country. Also the launch of ICL will cease the monopoly of ICC and BCCI. Thats good for the growth of cricket. As far as money is concerned, who don't want money. There were times when players even after completing 5-10 years in the national team hardly got the renumuration they deserve. Now it's good. If they will play, they will gain.

• India
29 Mar 08
Yes i agree with you that the competition is good for the game to improve. But i think the players will get peanuts compared to the people promoting the game. It might lead to match fixing and all sorts of things

• India
29 Mar 08
I think its too early to prase ICL as IPL is yet to be launched...


• India
25 Mar 08
Indian cricket has been the feeder for ICC from a long time. Its been raining money now to ICC as well as BCCI. Its good the small players are getting some money. But what about the cricket game as itself. Not to mention about the betting scandles.


• India
25 Mar 08
That should not be the attitude of the players. If they go on in a similar way i think the game of cricket will not survive for more time...