Fireworks in the night...very beautiful..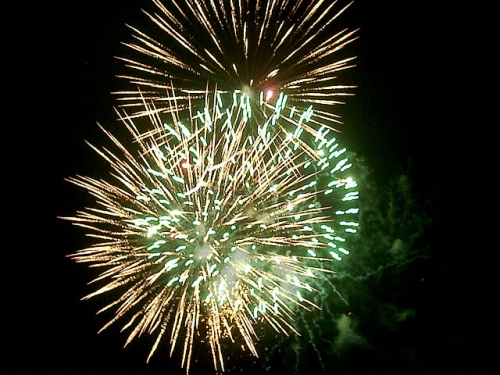 Indonesia
March 27, 2008 12:47am CST
In my country, fireworks party always happen at new year night, we can see, sky in the night be shining, so beutiful, me and my family always go to the park and join to fireworks party, happy..happy, my friend...what about you..myfriend, Is there fireworks paty in your town??did you joined the party?
2 responses

• Malaysia
27 Mar 08
most of the time whenever there's any major celebrations there will be fireworks here when the clock strucks midnight. i love to watch fireworks, even though they're pretty loud. but it's a very pretty sight and very colourful- one of the things that can make me go "wow" haha...

• Singapore
27 Mar 08
I always ask my friends when shall we go to see the firework, because we are in different places and can not go to together, when I heard the sound of bome I will call my friend and he too, even we can not see it together,we can also feel the world is beautiful,our heart always have a connection,the feeling is wonderful.