Is ART a form of MATHEMATICS????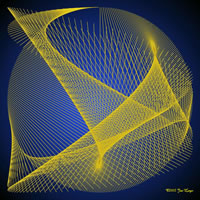 India
October 31, 2006 10:40am CST
Every form of ART can be discreet to abstract!!! But does every form of ART relate to some mathematical relation??? think of music...rythmic notes...pictures containing hidden informations...lets see who can define which form of ART by what MATHEMATICS!!!
1 response

•
31 Oct 06
Everything is a form of Mathematics. Numbers, patterns, dimensions....it is all Maths. Maths is the only universal language. Art is an expression of Maths, just as E=Mc2 is.