everyone notice ratings are gone?

United States
7 responses

• United States
6 Nov 06
i just gave you a plus, it seemed to be there. Let me know, won't waste my time if it is not of help.:-)

• Malaysia
31 Oct 06
Yeah... sometimes people are simple give out the plus. Not even seeing what is the content. I personally will post a good discussion that we all can have nice discussion. Not relevant discussions or out of topic discussions will just be a bunch of useless post that fill up in the discussion.

• India
5 Nov 06
Well that happens if they are either updating or you post some rubbish which they have to delete


• United States
31 Oct 06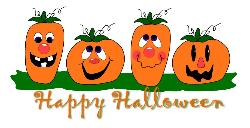 I have had some ratings drop. I think what happens is sometimes they delete a discussion (for whatever reason) and then you lose that point for your post to that discussion. Someone on my friends list posted something about it, and i noticed it had dropped.