LuLu - Maxie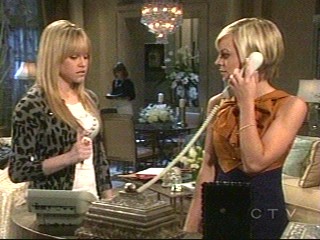 United States
April 1, 2008 4:39pm CST
I really enjoyed that part of GH yesterday (March 31st) What did you think? I really think this can give them both better stories which I really think they need. So what did you think? Whare do you think they will take this? How long do you think they will let it last? Thanks in advance for reading and responding!
3 responses

• United States
2 Apr 08
I think that is great for Maxie to finally have some sense about her and a goal. Make her the next Kate - that's be cool. LuLu needs to just stay at kelly's. She can't commit to anything and doesn't have an passions and just an empty headed whatever. But Maxie seems to fit just fine. I guess I don't like the LuLu character but then again,t hey have given us nothing to like or not like about her!


• Canada
2 Apr 08
I thought it made for some wonderful scenes too. Lulu sure made Maxie look good. But as good as a time filler as it was, I can see Lulu walking away because she isn't really interested anyways and Carly will forget about it as she has great troubles just ahead...