Are tibetens goings to make any effect?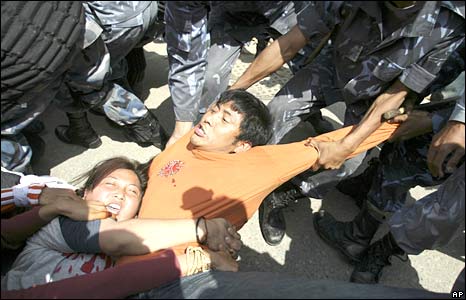 India
April 2, 2008 7:36pm CST
Are they going show any effect on chinas politics and are they going to change the image of china as it follows strict and rude policies towards any revolts it had crushed its own students to death in past and i don't know what happens to people of Tibet. People from all over the world are worried the development of situations in Tibet. Let's hope China understands the version of Tibet people.
2 responses

• Philippines
4 Apr 08
yeah, i guess o. if they were forced to retreat then i think there is. China doesn't like revolts thats why they responded to measure that would crash Tibetian people. its really sad that some country they are going to some extremes just to tighten their iron grip. thank God mime is a democratic country.

• China
5 Apr 08
www.anti-cnn.com Everythings are based on evidences. OK?

• Philippines
6 Apr 08
yeah, an evidence that can be altered and hide right?? or even blocked. lol