What's your favorite thing you son/daughter does?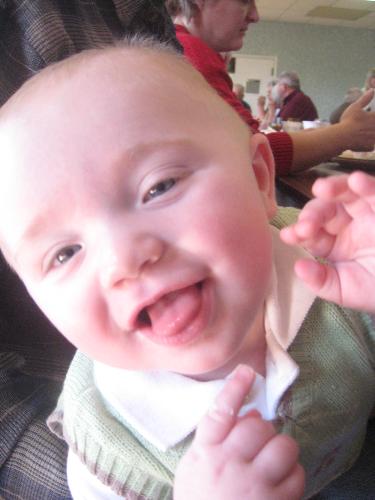 United States
2 responses

• Philippines
15 Jun 08
Hello luckycharm00812, My sons and daughter are grown up now and I don't remember what they did that makes me laugh. I think playing with them when they were still a toddler makes me laugh always. My second sons have his own vocabulary when he was young. He has unique name for several items. I wish I could remember the names, but it still makes me smile when I mention it to him. Just being with your kids is already memorable and you usually ends up laughing with them.

• United States
16 Jun 08
Hello! That sounds so adorable! I can't wait for my son to start talking. He says "dada" and he tries to make out other things, but they aren't coming out right for him. Though he's only 10 months, we already laugh together. Everyday he gets older, and I can't wait for him to start doing new things, and yet, I miss how he was the day before. He changes everyday. = ) Thank you so much for your response.

• United States
16 Jun 08
My kids do alot of things. I think the way my boys interact with there baby sister is the best. They make her laugh and smile so big. i cant pick out just one thing because they do so much :)