Doing your own laundry

United States
8 responses

• San Marcos, Texas
6 Apr 08
Hi Dreamy I was one of 5 daughters and was taught very early to do chores and helped by doing dishes,laundry,mowing the lawn,weeding the lawn,and hanging the clothes on the clothes line,and ironing plus the vacuming and dusting. My Mom cooked.Dad worked. This was a ringer washer to and very scary for the fingers at 5-8 and then we got a real washer..still no dryer.. to this day i still love doing laundry, but hate vacuming.

• San Marcos, Texas
6 Apr 08
age had nothing to do with doing laundry in the 1950's and i could read at 3..I was a smart cookie..we didn't have preschool back then..we were taught the old fashioned way of learning..parents and teachers that could be allowed to teach

• Philippines
5 Apr 08
It was during my high school years when I started to do my own laundry but before I graduated from college, I started to develop this weird allery to detergent soap and powder. Since then, my sister-in-law has always washed my clothes. Now that I'm married, the solution is the nearby laundromat.


• United States
6 Apr 08
I think I was about 8 when I started doing it. I remember one time, a couple of years later, I was alone, got bored and did a huge pile of laundry that was laying on the floor in our basement near the washer. I think some of the things in that pile had been down there for up to a year. I washed everyone's clothes, folded them, and put them on their beds. There were clothing that everyone had forgot about, not to mention all the extra pairs of underwear! I didn't do that again, though, but it was nice to have a clean basement floor.

• United States
7 Apr 08
While I have been washing laundry, myself, for very many years - I can not recall if I have ever done just my own laundry. When I started washing clothing at about age 12 it involved washing the clothing of my family members then.... as a married woman I have also always combined my husband's and then my children's clothing.

• United States
7 Apr 08
I have vivid memories of folding my own clothes when i was around 5. My mother always made sure we were doing chores of some sort. Not that i appreciate it. I missed out on alot of play time and school work because we were constanly cleaing. And now my mother is a slob! I'm not sure why she was like that but we wasted alot of our time when we were young. I should have more memories of parks and playgrounds than toilets and brooms.

• United States
7 Apr 08
Mine was about age 9 or 10, around that age. It would have been earlier but parents feared excess (hey, I wasn't that bad at all -_-). It also helped with my penchant for forgetting things in pockets, heh.

• United States
7 Apr 08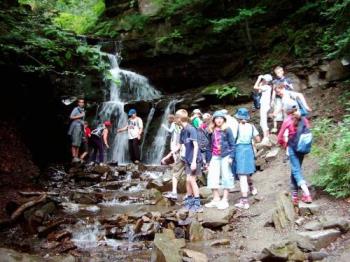 I think I was about 8 years old. It was summer camp for about 3 weeks. I was washing my underwear and t-shirts in my hands and dry them on the frame of my bed.