Consultation Fees..

United States
April 6, 2008 12:16am CST
Ok I have been told this lawyer joke it's quite funny but I really have to wonder how many lawyer have the gall to do this. A lawyer's dog, running around town unleashed, heads for a butcher shop and steals a roast. The butcher goes to the lawyer's office and asks, "if a dog running unleashed steals a piece of meat from my store, do I have a right to demand payment for the meat from the dog's owner?" The lawyer answers, "Absolutely." "Then you owe me $8.50. Your dog was loose and stole a roast from me today." The lawyer, without a word, writes the butcher a check for $8.50. The butcher, having a feeling of satisfaction, leaves. Three days later, the butcher finds a bill from the lawyer: $100 due for a consultation. So do you know any Lawyer who might do this? would you even think a lawyer would do this and could a lawyer do this?
8 responses

• United States
6 Apr 08
LOL.. I think all lawyers would do this when it came to them. The sick part is that I think they can legally but ethically would be a different story. But then again, why would the butcher have to pay it and how could the lawyer make him pay it without incurring fees from his own lawyer by taking the butcher to court. He would be out a lot more than 8.50 or the hundred bucks he felt he was owed. Not really worth it.

• United States
6 Apr 08
LOL!! never thought of it that way :) I do like the way you think.. you should check out my horse discussion about stupid laws. LOL!!!

• United States
6 Apr 08
I'm working my through my email...I think that one is coming up! You'll see me there! :)

• United States
6 Apr 08
Very cute. I don't know if a lawyer would do this, but it is very clever. Could they do it...I don't know, don't fees usually have to be explained before any services are rendered...? Oh well, it was good for a chuckle.

Thanks!

• United States
6 Apr 08
Your Welcome for a good chuckle. I always thought that they had to explain the fees before they did any services so that you knew what you were getting into too. LOL!!

• United States
6 Apr 08
Well...a lot of lawyers do charge for consults and $100 is the going rate. The guy did some in for a consult...

• United States
6 Apr 08
rotflmao sounds about right to me. I think they all would. Do you know an honest lawyer? LAMO I sure as heck don't.

• United States
6 Apr 08
check out my hunting season one where it says they are extinct. LOL!!!

•
7 Apr 08
Good posting. I work for a lawyer (must point out I am a secretary, not a lawyer), and yes some lawyers I know would do this. In the main most have a good sense of humour so we can poke fun at them and they will take it. I like to hear lawyer jokes. Technically no, they can't charge for this as a consultation, but I think the butcher would have a hard job proving his case for 8.50. Lawyers love their evidence, everything must be in writing, blah blah.

• United States
7 Apr 08
yep Lawyers can be a bland bunch and talk in circles to prove their point and things need to be signed in triplicate. I have another lawyer discussion called hunting season. LOL!! I think that you would like that one. LOL!!!

•
7 Apr 08
LOL That is absolutely hilarious and you know that I think there are lawyers who would do this! If the butcher went into the lawyers office and asked legal questions I am sure that a lawyer could make a case that it was indeed a consultation - a lot of lawyers could make a case that white was actually red! lol xxx

• United States
7 Apr 08
ALL lawyers have a funny way of twisting things to their liking so that they come out like they were right and everyone else around them was wrong. LOL!! A lawyer can double talk so fast it's not funny it's part of their training.

•
6 Apr 08
I don't have one about a lawyer. But a friend of my dad started his own business and got quite friendly with his accountant. So friendly that he invited this guy and his wife to sunday lunch. During the meal the conversation touched on the subject of the business. A while late, my dad's friend received a bill for services that included the lunch, Mean or what.

• United States
6 Apr 08
I think I would have sent the bill back and asked about the tax write off and if not then he wasn't getting paid for it. LOL!!! Yep but I agree that was mean ...

• United States
6 Apr 08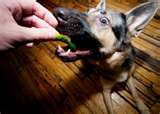 I believe it. I don't know a lawyer personally but hey, come on, do we really need to know one? They're all sharks so why would any one of them be any different? LOL Now I have a TRUE story for you. When my mom was a young girl, she had this dog that ran around town and everybody called him the neighborhood dog and everybody would feed him a little something out their back doors. Well one day the meat delivery guy was doing a delivery and left his door open. Mom's dog jumped in and grabbed the biggest piece of meat and jumped out at the same time the guy was coming out the door and he screamed at the dog but it took off! LOL (can you imagine?!) Mom, her siblings and parents saw the dog come home with this big chunk of meat but had no idea where he got it from but the dog sat down and ate the whole thing. Well a few days went by and some how, I forget how, but the delivery guy stops by my mom's house to talk to her dad, just friendly talk and he sees the dog and screams "That's the dog that took my meat!" With that they started laughing and the man let it go but told my mom's dad all about what had happened and he said he never left his door open again! LOL

• United States
6 Apr 08
Back then they called it a learning experience. Now it's sue sue sue.