Have been to Baguio City? Please Help!

Philippines
April 6, 2008 1:51am CST
we're planning to visit baguion on friday. Until now I still don't know where to stay. Anybody here who can recommend a place to stay? I need an affordable place to stay. We're 5 adults with one baby. Hope you guys can help me.
2 responses

• Philippines
19 Apr 08
hi if your palnning to visit baguio again this is our reservation for hotel.09175087800 LA BREA INN along session rd. near the market very nice place and easy accessible to all transportation. we are located at lower session road beside chowking infront of dunkin donut. thanks. www.freewebs.com/labrea

• Philippines
20 Apr 08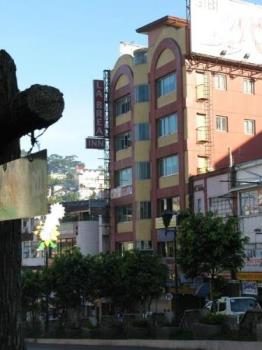 Actually we were the one who rented in La Brea inn who came around 6pm in the evening last april 11-13. We were 6 then my dad and brother came the next day. So we're 8 in all. We had a great time there. It's the most affordable and clean place to stay. The staff are very friendly and accomodating. Thanks a lot. We're planning to visit there again next time. I'll just keep your number for my reference on our next trip. Again thank you! Sayang I didn't got discount hehehe... but actually it's ok coz your rate is very much affordable than other hotels and inns I searched. Again thank you. See you guys again next time. I include the pic we've taken during our stay.

• Philippines
6 Apr 08
I am from Baguio city and I can help you find a transient house maybe. Welcome to the city of pines! You can add me as friend and PM me for details of your stay so we can arrange how may I help you!