Are you a dog or a cat lover?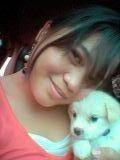 Philippines
April 6, 2008 2:52am CST
Which pet do you prefer? A dog or a cat? For me I prefer dogs. I have a shitsu puppy and I love her. I find dogs more lovable than cats, but I really don't know since I haven't had a cat before but either way I still prefer dogs. They're lovable. How about you? What kind of pet do you have?
3 responses

• Philippines
22 Apr 08
both... but i was a cat lover i prefer cat just because there are too curious than dog. but dog is more active and hyper than cat but the dog is very messy when i terms of waste poo poo...


• United States
6 Apr 08
I can't say I have PREFERENCE. I have owned dogs alone. And cats alone. I have also owned them together. Having one of each in the house at the same time. I do like larger dogs better than smaller. Probably because twice I have been bitten by smaller breeds. Larger dogs give me the feeling of safety as well.