Max payne 3? - It is on the cards...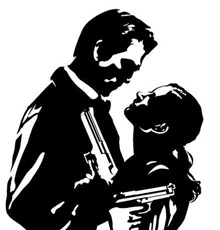 Romania
April 9, 2008 10:18am CST
Apparently the guys at Rockstar were thinking of ending the series altogether but have now decided to have at least one more installment. Anyway...i read that Remedy who maked the two games of max payne anounced that their studios no longer works to make max payne 3... it seems like Take Two will make the game! In january i saw that the release date was 4th March...and it appears that it haven't been relesead...after a few search on internet i found out that the release of max payne 3 will take place at the end of 2008, beginning of 2009! I am really waiting for it........... I need some painkillers:))
4 responses

• India
9 Apr 08
hi i played both of the two parts and i really enjoyed both of them.i m looking forward to max payne 3 too.but i think whoever makes it they should introduce some more artilery and some really cool stuf like car chases and or sniper actions.wht do u think?

• Romania
9 Apr 08
yeah, you're right! I hope it will have a visual impact...some car chases how you said and some sniper missions, a good story like in the other 2 games , new weapons, but not to modern. Anyway i`m sure it will be in the top 100 games ! :P if not in top 50 :)

•
16 Apr 08
They've been talking about making a film for ages. I reckon it'll prob come out at the same time.

• India
3 Sep 09
i think yes it will be out soon. i hav played both the previous parts ie max payne and max payne 2 the fall of max payne. n i hav heard that they are makin the third part as well n i hope it will be better than the previous two parts. m desperately waiting for the third part. the story line of the first part was awesome i loved it more than the second part.