Breasts hurt when growing?

Trinidad And Tobago
April 10, 2008 8:55pm CST
Okay, let me start with...I am 21. So I guess I am probably still growing. I noticed for this past week I've been having small bouts of pain that lasts about 15-30 seconds right where my breasts begin. Now when I actually squeeze my breast or feel it, it doesn't hurt me at all. Yet there is this sorta pain there. I remember reading a while back that when your breasts are growing it hurts a little and I do know I'm not pregnant so that's out of the picture and I'm currently not taking any birth control or prescription drugs. I don't remember having any pain when I was growing up and my breasts just started to grow but they definitely aren't fully developed yet and have a ways to go...so do you think at 21 my breasts are growing and giving me a few aches and pains now and then? and why only now?
5 responses

• United States
13 Apr 08
I agree with all of the above. It could be a number of things so it wouldn't hurt to talk to your doctor/gyno about it :) good luck!

• Trinidad And Tobago
15 Apr 08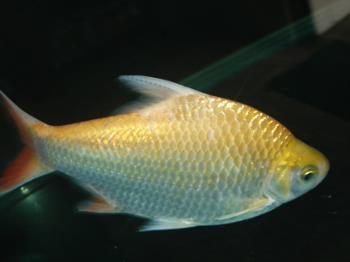 Thanks maddysmommy, will definitely check it out. It hasn't been hurting for a few days now though :).


• United States
15 Apr 08
Well from my point of view I beleave they still grow. I had 6 children and each time they grew and grew. Before my kids B now at 40 I am D. so watch out. lol But with the seconds of pain I remember always getting that, even now for no reason. I think it started about your age. Don't worry it probably naturel. Enjoy your 20's I think it goes by way to fast. And eat healthy and excercise it will effect the rest of your life what you do now!

• United States
11 Apr 08
It could be many things but to be sure and on the safe side I would definitely check with your obgyn. They are far more knowledgable in this matter and hey an once of prevention is worth a pound of cure if you know what I mean. LOL!!!

• Trinidad And Tobago
11 Apr 08
Thank you bella. I'm definitely gonna check it out, as I do know what you mean by that. I don't want to have something really wrong with me and be too scared or bull-headed to get it checked out then I have to suffer more. No thanks and thank you for the response:)

• United States
11 Apr 08
I agree with the poster above, makingpots, about talking to your Gynocologist about it. Remember, many people are late bloomers, so it can take them years after they're an adult to finish growing. I think guys stop growing at 19 and girls stop growning at 21? Or maybe it's the other way around lol.

• United States
11 Apr 08
I think it is completely possible that the pain is due to you still growing. I think you have nothing to worry about. I would still mention it to your Gynecologist next time you go. You might as well.

• Trinidad And Tobago
11 Apr 08
Hi makingpots. Thank you for the response and yes that is a good idea. Sometimes when I go to my doctor too I have things I want to ask her and usually forget because by that time it isn't there anymore...I usually write it down. This might be a problem better dealt with by my Gynecologist as you mentioned. Thank you.