Are you hurt by relationships which u had earlier?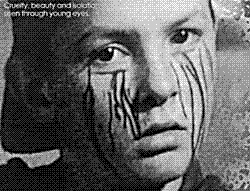 India
April 12, 2008 8:12am CST
Well are there any one who are hurt because of their past relationships. And would like to continue such kind of relationships in the future also? If so is there any specific reason why you would like to continue such relationships or why not you will continue the reltionships. Coming to my personal experience i am hurt by the past experiences many a times and i prefer not to bond myself with ppl whom i meet online and chat and get close. This has been there for a few years now and finally i have decided not to build any new relationships online. In real life if i am hurt coz of any relationship and thats it there ends the relationship and i will never get back to them. Could you guys please share your experiences. Thanks in advance.
3 responses

• United States
21 Apr 08
there was a couple that really hurt me but i got over them soo..its all good..id just move on to bigger and better u kno wat im saying:)

• India
22 Apr 08
Nice to know that you got over the past ones and thats even better the way you are looking at the future relationships. Thanks for your response.


• India
22 Apr 08
Well thats good if some one are in a relationship and doesnt get hurt. Good for you that u are not yet into any relationship. Yes its difficult to have trust and faith in the forthcoming relationships after hurt from the earlier. thanks for responding

• United States
12 Apr 08
Well I have been hurt in many passed relationships but I think I have gotten over the hurt. I am now in a healthy relationship and would not go back to the ones who hurt me ever. I just feel like there is enough pain in my life without submitting myself to more hurt. It is a hard thing to do to get over the hurt of everything but I probably wouldn't cut myself off from the world. Also just a quick note to say internet friends can be really easy to talk to if i had stopped making friendships online when i wanted to i would not have 2 of my best friends that i talk to on almost a daily basis. friendship comes in all shapes, sizes, and places. If you stop looking you prohibit yourself and might miss out on a really great friendship. So I hope you have a great day and remember just because you have been hurt in the past doesn't mean you can't feel good in the future! :) best wishes from me

• India
12 Apr 08
Getting over the hurt from the past realtionships is some thing which every one should learn. Well yeah one cannot restrict one's self in case of friendship i agree with you. thanks for a good response. I will note few of the points you mentioned.