Anyone believe in Spirits and the Afterlife?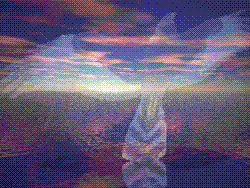 United States
October 31, 2006 10:12pm CST
In light of Halloween tonight, I was curious to see just how many people believed in spirits and souls surving after they have left Earth? Also, what about ghosts?
4 responses

• India
19 Dec 06
Yes I believe in births and rebirths. The cycle is here to relieve us from this cycle merge with that superpower. See all we agree that avery action has a reaction.What we do,our deeds are actions then there should be a reaction. If we just give some attention and think we come to know that some of our actions in this life has not connection to the deeds of this life. One should know that every action of our present life has a past action either in this life or a previous life.We see and hear that some people could recollect their experiences of previous life and when crossverified they are found tobe true. More over the world is so cumbersome and widely netted that it is easy and safe to belive in that ALMIGHTY LORD and find solace for everything in him. You can recall that the scientists themselves are repudiating what they have belived in the previous century. If you feel like interested to know more and more like this messege me.


•
19 Dec 06
Yes, I believe in spirits, souls and the Otherworld. I have experienced several sightings and felt spirits, in different places and at different times, and not just after dark. Are you aware that at Halloween, the veil between the two worlds is at its thinnest and that's when the spirits who have been waiting to cross are thought to travel to the Otherworld? Also, spirits from the Otherworld are able to cross back? There's a Halloween thought for you. :-)

• Nigeria
19 Dec 06
yea i do believe in the ater life in heaven and hell..

• United States
3 Jan 07
I am not too sure that I believe in the "Hell" that so many religions make it out to be. It seems very hypocritical. How you can have an all loving and unconditional God that would cast you in Hell for sins here on Earth? I think we are put here on Earth to learn, not to be punished. I do believe though, that our minds will be hell once we pass over. All the criminals and evil people will have to live with the bad beeds in their own mind when they pass. I don't however, believe anyone will be cast into a burning fire with a Devil with a pitchfork.