Being happy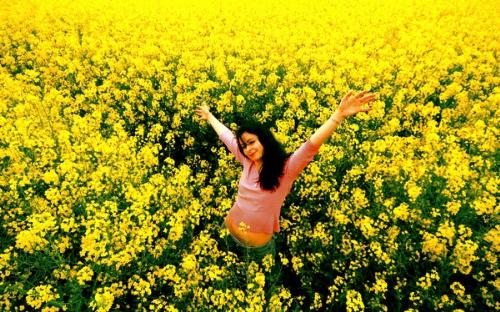 April 15, 2008 12:36pm CST
Why is it in our human nature, that we always want what we dont have. For example, you are in a relationship and you wish you be single and enjoy the freedom. When you are single you want to find somebody to be with. Also being happy is different for everybody. I do believe we don't always appreciate, when we have it good. I think these days we are "greedy" and want too much. I always try to enjoy the little things in my life. The fact that I am healthy is the most important for me. But I won't deny, that occasionally I get unhappy. I guess that is normal? What being happy means to you?;-)
4 responses

• Philippines
16 Apr 08
as long as i can cope up with my life and as long as there are people who loves me...i am already happy.

• United States
15 Apr 08
To me, being happy is about appreciating and enjoying the little things in life. I frequently hear people say "when I..." I can be happy, example: When I retire, when I quit this job, When I have kids, When I get married, When I divorce, etc. But they do all of that & still aren't happy. We are always going to long for what we don't have, but happiness is being able to appreciate the things we do have. Little things that make me happy: Clean crisp cotton sheets The smell of a baby (of course not when the diapers dirty - LOL) A cat purring on my lap The scent and site of flowers Watching rabbits at play in my yard My horses nuzzling me My hubby hugging me The first sip of coffee in the morning The satisfaction of a job well done Mexican food Laughing at a really good joke (or a really bad one) Well, you get the idea, the list goes on and on and on! I find that when I take pleasure in these little things, overall I'm more prone to smile more, be more cheerful, and have a better out look on life. In other words I'm happy and content. Life is full of struggles and difficulty, but all of those are brief...the little pleasures are forever.

• Canada
15 Apr 08
I think people need a good balance in their life, when they are single but want to find someone, they don't want someone that is gonna take up 100% of their life, they want someone to be a part of their life and share what life they had before with that person and when you are with someone and you say you wish you were single i don't think they really want to be single but from time to time they would like to have that little bit of freedom and go out and not have to worry about anyone but themselves, I don't think that is greedy but a good balance in life

• United States
15 Apr 08
I kind of put too much pressure on myself when it comes to being happy. Like I am not going to be able to take a breath and feel like I am truly okay in life until I get all my debt paid off. It is a huge chip on my shoulder. I am getting there but it is a long process and I beat myself up everyday because it tends to interfere with day to day expenses too. I guess overall I am happy. I am alive, I just got a new job. I am trying to be thankful for what I do have instead of focusing on what I don't have.