How to work as a volunteer to protect our environment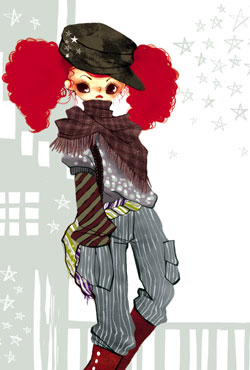 China
April 18, 2008 4:15am CST
I really want to join in organizations which aim to protect our environment. Such as Green Peace . I want to work as a volunteer and help people to realize it is very important for us to do someting right now before it is getting too late. I want to see our environment is changing better and people are living a more environment-friendly way of life. I really want to do something like that. It may be a good idea to work for an international group like Green Peace, so that we can learn some useful experiences for other countries.
2 responses

• Dominican Republic
19 Apr 08
I, too, tried to work with soup kitchens at Christmas time. It used to be really easy now you have to go for an interview and get an application, they have to vet you because they have had 'undesirables' working for them and they have caused harm. I joined GreenPeace for ages and I know that doing voluntary work isn't all that easy. I don't know where you live but if it is in an urban area, are there not organisations (NGOs) that help reguvenate areas within the towns/cities. You should be able to contact GreenPeace and other organisations through the internet if not try and find the nearest office and write to them. There are hundreds of organisations out there and I am sure they would be delighted to have you help them out. Just be persistant because I think some of them might try to 'fob you off' just to see whether or not you are serious (i.e. you won't start work with them and after a couple of weeks give up because teaching you the work takes them time and therefore money). Good luck!

• China
21 Apr 08
Thank you for your suggestion. By the way , what is soup kitchen like ? what do people do with soup kitchen?

• China
23 Apr 08
many thanks for your patient explanation. I will appreciate it if you can answer two other questions. 1) how to read these telephone numbers : 1560000000 and 345-0000 2) Can you tell me more about what do you do with Green Peace?

• Dominican Republic
23 Apr 08
Hi there cornfairy. I don't know what those numbers mean as they don't have any country prefix, so I can't help you there. I see that you are from China - perhaps they relate to somewhere in your country? I just volunteered helping out in urban areas, plus I gave them money every month when I started working and it made volunteering impossible. I have checked out GreenPeace's website and here is their link for China. http://www.greenpeace.org/china/zh/ I have requested you as a friend and I would be delighted if you accepted. Good luck my friend.


• Australia
18 Apr 08
Volunteering in some areas is not always easy to get into, I always wanted to volunteer in a soup kitchen at Christmas as I have no family I wanted at least do something for some people but I was told there is a long list of people on a waiting list, as far a charities are concerned they seem to want money more than anything I am afraid, but I hope you can find something I feel it would be very rewarding...goodluck..