Marijuana withdrawal: is it possible?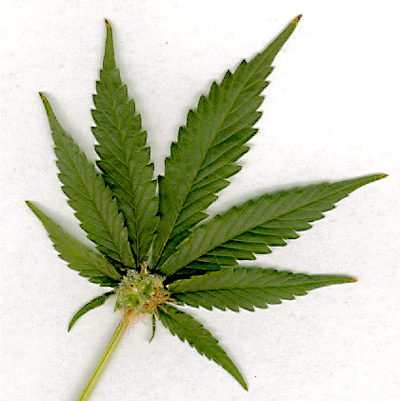 Canada
April 21, 2008 3:06pm CST
Do you think it is possible to suffer from marijuana withdrawal? Have you ever experienced it? What were your symptoms? If it is not possible, why not? What do you do to combat the symptoms? My friend and I overindulged on the special brownies this weekend. It's been almost 2 full days since we ate them, and I think I'm still being affected by them. I'm still feeling lightheaded and a bit fuzzy brained, I have a mild headache that is getting annoying, and still have a bit of a dry mouth and throat. The symptoms I am experiencing right now are very similar to when I went through caffeine and sugar withdrawal, which is what is sparking my starting this discussion, and makes me wonder if it's possibly withdrawal I'm going through. I have also felt this way before getting a bad cold, when the weather is about to change (stormy), and when I have been dehydrated. However, I don't believe that any of those are factors this time. Again, that leads me to believe I am going through withdrawal. Any stories, suggestions, comments, etc would be most welcome.:)
10 responses

• United States
21 Apr 08
Its called being burned out. How much did you eat?

• Canada
21 Apr 08
We each had 3 brownies (the 8"x8" pan gave us 16 brownies). We figure that one would have been more than sufficient. Now we know for next time. lmao. We still have just over 1/4 cup of oil, so we can make another batch sometime soon... they won't be as potent as this first one (it was made with 1/2 cup of the stuff).

• United States
21 Apr 08
But how many grams per person would you have eaten?

• Canada
21 Apr 08
I don't know the actual number of grams used to make the 3/4 cups of oil. I do know it was about $90 worth of green though. Myrrdin figures that the amount ingested was comparable to (sharing) smoking 4 or 5 joints in one night.


• United States
21 Apr 08
That's an interesting question:) I think MJ withdrawal is pretty possible,i usually feel slow and heavy the next day and it's really hard for me to wake up but that's if i've smoked a lot. Many websites out there will tell you the most common symptoms.

• Canada
21 Apr 08
From my other recent experiences of "the next day", I have felt just fine. Maybe a little tired, but that had nothing to do with smoking, and more to do with lack of sleep. I didn't bother doing any online searches for the possible symptoms... I thought I'd try the personal experience route on here first. :)

• United States
21 Apr 08
Yeah,here you'll get some real answers:)

• United States
21 Apr 08
All I know is that pot isn't physically addicting but psychologically addicting. You might have just over done it but you probably aren't going through any kind of withdrawl. That is unless there was something in addition to the pot in them.

• Canada
21 Apr 08
The oil was made by my friend, and nothing else was added to it. It seems to be a matter of my having overdone it with the brownies. EEK! I never should've promised some mylot friends that I'd have a brownie for them.


• United States
21 Apr 08
LMAO!!! :) As long as you had fun that's all that counts!

• Canada
22 Apr 08
Overall, yes, I had a great time. I just know firsthand that I can't be having more than one brownie at a time.

• United States
22 Apr 08
haha when you go from smoking 6 to 10 bowls a day to nothing. I have to tell you...I felt like crap! maybe it was because it was good weed but hey its not my fault that I liked to smoke Dank. Anyway I got better after almost two weeks and Isupposed I can proudly say that I havent Smoked bud in 6 months! haha...ok so the occasional smoke here and there but only a hit or 2. Anyway Have agood day!

• Canada
22 Apr 08
I only use maybe 3 times a month, and even then, it's sharing the joint with a friend. Congrats on cutting back. :)

• United States
22 Apr 08
Keep posted and I'll let you know...

• Canada
21 Apr 08
Yeah, I think you may be still stoned. Kinda like when you drink too much, the next day, you don't actually sober up until around noon. Then the hangover hits really bad. That's why I don't drink anymore....I don't like hangovers. Too many brownies will do that, too. Ride it out, it will pass in a day or so. tee hee And we are actually about to get a storm, I think. SPark told me.

• Canada
22 Apr 08
I don't really know, I just asked my son but he didn't answer me, he is like that at times, talking to him is like talking to the wall, anyhow it does sound like you are feeling after affects that is for sure.

• Canada
23 Apr 08
I'm doing MUCH better today though, thank goodness. Those 3 brownies were way too much. Now I know. Thank you for trying to get some information from your son though. :)

• Canada
22 Apr 08
haha.. yes, that would be the most logical course of action, wouldn't it? ;)

• United States
22 Apr 08
Flu like symptoms,a headache and usually a bit more irritablity and being downright nasty go along with the withdrawl process... I know because I used to help out a guy with food for a church I was in and found out that he was addicted to it. You might want to drink water, go to a sauna and sweat some of the toxins out, and eat good pure food. Avoid anymore stuff for a long while.

• Canada
22 Apr 08
I certainly won't be overindulging in the brownies again. I think I've learned my lesson. :)

• Australia
22 Apr 08
I feel tired and very very cranky and touchy. Anything and everything pushes me over the edge and I snap easily. I also get phlegm in my chest and get depressed but it is such a good feeling once you start feeling fresh and clear headed again. Get plenty of exercise and drink heaps of water and it will pass.

• Canada
22 Apr 08
I kept the fluids up, but didn't have the energy to get any exercise until today... .oh the irony! lol!