Wow That Was Weird!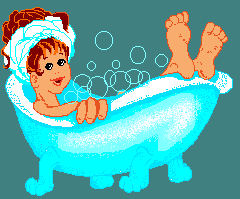 Canada
April 22, 2008 7:50pm CST
OK this story is kind of weird but I have to share it. About a 1/2 hour ago I was outside trying to do some gardening while the kids were gone to bed, and this lady drives by on a bike. About 20 feet behind her was an old man on a bike. I thought that they were a couple until, he jumps off of his bike, keeping his eyes on the lady, and runs towards me. I got kind of nervous at that point, but I thought maybe he was trying to play a joke on his wife or something. Then he says to me "That lady just tried to break into my house and I'm trying to follow her. Can you call the police for me?" I asked him if he was serious and then he said "Please help me!" and took off after the lady again. I ran to get the phone and I called the police and told them what had happened. I live on a highway just down the road from the police station and by the time they had driven by (I don't even know if they were going after the two people) it was about 5-10 minutes later and the two people were long gone. The police never came to my house to get my story or anything, well yet anyway. So I kept on weeding my garden and then a couple of minutes ago I sat down for a break and a guy that looked like the original old man drove by on a bike. I yelled "Did you find her?" and this guy just kept on driving by without even acknowledging me. I swear that it was him. The whole thing is just so weird. Would you have called the police? I can't help but think that I just look like a nut now because the story is so weird. I mean it wasn't like it was a highspeed chase, it was two people on bikes. I keep wondering why I didn't get in the car and follow them. I just didn't think of it until it was too late. Oh well, I think that I'm going to go take a long bath to get rid of the dirt from the garden and stew over this whole thing for a while longer!
3 responses

• United States
23 Apr 08
Yes, go inside and lock the doors. Too many crazy people these days!

• United States
23 Apr 08
I would have been laughing so hard it would have been hard to explain to the cops. I mean you gotta do something even if it seems to crazy to be true.

• United States
23 Apr 08
I'm still stewing it over ...LOL. So why would someone on a bike try to rob a house? It's not like one can carry a big screen tv while riding a bike...Although that would have been even funnier! If he had the time to jump off the bike to ask you to call the police, why couldn't he have called them himself before jumping on his bike? Besides what did he think you were going to tell the police...it's not like bikes have license plates. Goodness this is an odd story. And you'd think he'd at least acknowlege you when he went back through...unless he didn't catch her and was mad and thought you didn't call the police...but geez, it wasn't really your problem anyway! Don't feel bad about not geting in your car to follow them. You don't really know what was going on and for all you know it was some kind of domestic dispute, she could have been armed, you could have ended up in trouble for 'stalking', threatening, or harassing them since you were in a car and they were on bikes.

• Canada
23 Apr 08
You make some very good points! I still keep playing it over in my head. Too weird. I guess I need to mooove on! Maybe I'm the nut.