"Your Time Starts Now..." Care to take a quiz?=)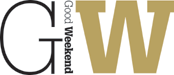 Australia
April 25, 2008 11:36pm CST
This quiz is from Good Weekend Magazine, and each week I enjoy reading the answers of their featured people. I'd love to hear the answers of fellow MyLotters! Simply complete these sentences: [b] -My earliest memory is... -At school I... -My first relationship was... -I don't like talking about... -My most treasured possession is... -My parents always told me... -I wish I had... -I wish I hadn't... -My most humiliating moment was... -My happiest moments were... -At home I cook... -My last meal would be... -I'm very bad at... -If I wasn't me I'd like to be... -The last big belly laugh I had was... -When I was a child I wanted to... -The book that changed my life is... -It's not fashionable, but I love... -Friends say I am... -The song I'd like played at my funeral is... -My greatest fear is... -At the moment I'm reading... -At the moment I'm listening to... -If only I could... -The hardest thing I've ever done was... -What I don't find amusing is... -I'm always being asked... -Cat or Dog? -My worst job was... -I often wonder... [/b] It should be interesting to see everyone's answers, and I'm looking forward to it! I'll post my answers as the first comment! Thanks for joining in

Malyck.
3 responses

• Australia
27 Apr 08

Don't know how but I missed some questions, lol. My first relationship was: with the father of my first child, met when I was 13 years old, together for 8 years, very rocky but I survived and learnt from it. I don't like talking about- politics or war My most treasured possessions are - my children, I don't have anything else in my life that is more valuable.

• Australia
27 Apr 08
I think everyone has missed some questions actually =D Your story about thinking your sister was being attacked reminded me of when my sister and I were young, I was probably 8 and she was 11, and we were having a tickling war after dinner, and I laughed so much that I couldn't breathe and started choking. Dad thought I was being attacked, too, and was doing the dishes and ran out with a knife to attack whoever was attacking me =P It was all quite amusing. Congratulations on reaching your aspirations to be a teacher =D Thanks for your responses, and have a fantastic day!

• Australia
26 Apr 08
Eating pancakes! Broke the unwritten rules. Silly. Fart. Cube. Do as I say. More money. Broken my pinky. When I got my head stuck in the fence. ARE Now. ...cereal SupaSoup Open Heart ESS U ARE Gee EE Are WHY? Honey! Lastnight. Make fun of things. The Hitchhikers Guide to the Glalaxy. Red Swine PJ's Too smart for my own good. Beirut. Fly! Run away from home. My mother. What I think about 'pluh' ...Both! =( ...Cat? Fencing. Oddities. K done! Now I have a question for you. ...How much does this magazine cost you each week?

• Philippines
28 May 08
a girl neighbor, i was a toodler back then, we were friends i think.....am usualy quiet or absent or can be found in the back row....me most of the time, i like hearing people talk about themselves but i dont like talking about me most of the time, i talk about me too but not that often....i used to have one, but ive lost it, its abit personal so i cant go with details, right now, i havent found something to realy treasure, so i dont have a treasured possesion, i have possesions but theyre not treasured i can let go of it if needed...my parents always told me before when i was still studying to study hard...i wish i had money...i wish i hadnt lost my most treasured thing....have alot of humiliating moment, cant decide yet which one is the most....moments with my treasured possesion back when i still have one...i dont cook cant cook....last meal would be, dunno, anything available will do...math bad at math...just me, if i wasnt me and knows that someone like me exist, i would like to be that someone....this is realy long, i have to go, ill get back to it someday, but this is a nice post