At Last.. I Have Pictures.. Remember The Little Dog Lost?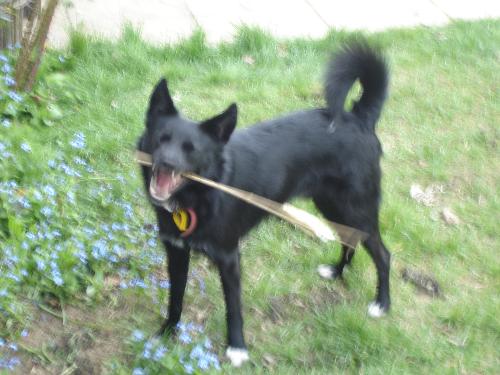 April 26, 2008 5:47pm CST
When my Son's family brought home a dog from the Rescue Centre, I told you a little about him. Well, he's claimed his place in the family now, and I'm so glad they picked him! Lauren and the dog, Louie, have formed a special bond and he seems to be getting into a better routine now. If you remember, they drove over twenty miles to an RSPCA kennels to pick up the dog. That was three months ago now, and he didn't bark at all for the first week, because he had a throat infection. They continued to give him his medication and he actually started barking about a week later, when people knocked on the door. But I've hardly heard him bark... he's so placid, bless him. He's a lovely dog. He's learning new tricks, and he and Lauren have a whale of a time, playing together. Well... a lot of you asked for descriptions and photos, and last weekend, I finally remembered to take my camera with me to get some shots. I'll put one in each response until I run out of different ones, ok? He reminds me of a black fox!

No responses