Would you Still give a Second Chance to Someone who disregard you before?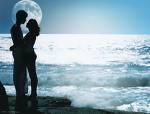 Philippines
May 1, 2008 11:41pm CST
What would you do when somebody ask for a second chance after he disregard you for a long period of time? WOuld you give him another chance to patch up all the mess he left you behind? Would it possible for you to trust and love him the way you did when you meet him at first? Is there any possibility that he will dump you again after he got everything he needs from you? Or are you still strong enough to rise your head for the second time around?
6 responses

• Philippines
2 May 08
well of course ill test him first... he have to win my trust and love back... i dont know how... it's up to him to find it out... he have to prove to me... how sincere and serious he is this time... i will really make sure that he is worth it before i give that second chance..


• Philippines
2 May 08
Giving second chances are opportunities of growth and more experiences in life. It would nice to move on and try again. Trying again is not a negative thing. It is the same as standing up once more after falling from a mistake.

• Hyderabad, India
2 May 08
I will first give her a chance to explain about the mess she caused. Then if there is truth in what she is saying which can be known by many sources then i will allow her to be a friend and later in life if everything goes alright she would occupy a place because betrayal can be for any reason who knows where a b itch might be hiding.

• Delhi, India
2 May 08
I feel that there is no surity of a person, who once disregarded me will not repeat it. I have been deceived or cheated once by a person, it would be very difficult for me to give her a second chance, because it is said - 'the old habits die hard' and I believe in this saying.

• United States
2 May 08
It all depends on what he did to cause such a problem. If he did something that upset you to the point of not trusting him then it may take time to regain trust. Perhaps sit and talk, and for now, start as friends. If all goes well then it is up to you. I think the mess has to first be cleaned up, let him explain to you why he hurt you. You need to know why before you can move on to giving a second chance. Don't jump into something that could cause you to be hurt again.