Christian Siriano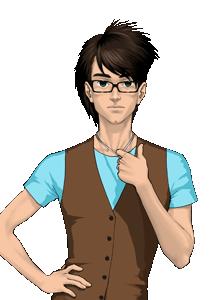 United States
May 2, 2008 3:56am CST
I'm not really a big fan of Project Runway, but my mom loves it. Somehow I end up watching it with her. I love the clothes on it sometimes. Well, lately I've been seeing Christian Siriano a lot lately. Tonight I saw him on an episode of Ugly Betty and he was so great on the show. He was being himself, but acted so well. Also, I just found out that he designed some clothes on gaiaonline for prom. I thought that was so cool and yet funny since the prom competition was the one he hated the most on the show. I used to not really like his clothes, thinking they looked weird, but now they are seeming to grow on me. I really like some of the new clothes he's designed. What are your thoughts on Christian Siriano and his designs?
2 responses

• United States
5 May 08
I haven't seen the show yet, I hear people talking about it all the time. Frankly I am getting tired of all these reality tv shows. They were great to have during the writers strike but I would much rather enjoy scripted tv.

• United States
2 May 08
Ugly Betty was great Thursday Night, as Christian Siriano was on the show. Becki Newton aka Amanda was wearing an outfit made by Christian. I'm so pleased to see these new outfits, as we can see his clothes are looking good. I can see he deserved to win Project Runway. Its great news to hear he is making prom clothes, as it sure was an episode of Project Runway that almost caused him to be sent home. He made a really ugly prom dress on Project Runway.