Finally we picked our vacation!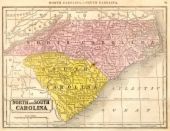 United States
May 2, 2008 10:57am CST
My husband and I have been talking about our vactaion for months now. Well maybe I should put it this way - He said he wanted to take a vacation and I have been talking about where for months. (My husband has communication problems) Anyway I was looking at different places for a while now and was talking with a friend yesterday and he suggested I go to see family in SC. I called my family there and asked if it would be alright. Of course they said yes. It works out perfect because I can go shopping with Pat, my husband can go fishing with Bob and we can site see together. We will both come home happy we got a vacation together and apart! So what about you do you know where your going or does it take you forever to figure it out?? Do you and your spouse agree or disagree about vacation time??
5 responses

• United States
2 May 08
My husband does not like to take vacations. We camp alot though and to him that is a vacation. Its fun and we enjoy it. Yall have fun :)

• United States
3 Jul 08
Aww I'm happy for you! That sounds like fun. My family and I go to Florida alot, and we are going again in January so I am very excited! We go to all the theme parks, and I think you are never too old for that!

• United States
3 Jul 08
My daughter was just in FL. My parents live there and my mom was up to visit for a week. She asked if she could take my daughter back with her for a week or so. So my 18 month old daughter went on a vacation to FL for 8 days. I flew down to get her. I was only there over night but it was nice to have her back and see my grandmother for a little bit.

•
7 May 08
lol - thats men for you! I generally pick a place and then ask him if he's interested in that place and then if he is I go ahead and book it. No messing around for us!!!

• Philippines
6 May 08
my husband and i love going on trips mostly on weekends off from work. since there are a lot of nice places in nearby towns and provinces we usually pick out one and just go right ahead. just a simple time off going to places we have never been or re-visiting places we love. though these weekend getaways are usually simple sightseeing, swimming, strolling and lazying around, we always enjoy it. the "big deal" vacation always comes during the xmas holidays where everyone has more time to spend. so, that's the one that we prepare for and normally, deciding on where to go has always been a fun and enjoyable activity that we share in the family. good luck on your vacation and enjoy!

• United States
7 May 08
Through out the year my husband and I take weekend trips apart. He takes about 3 fishing trips a year they are normally 3 days 1 night. I take weekend trip with my daughter and a friend or my mother in law. We go many places for different reasons. A friend of mine and I go to a huge yard sale for the weekend. Or my mother in law has a time share and we go to it for the weekend. Becuase of our schedules we don't get a lot of time together. So this will be our first "family" trip. I can't wait I think we will all have a great time.

• Philippines
2 May 08
Hi There. I don't have a Husband yet but my boyfriend is like that as well... Like we would decide to go on vacation but when I ask him, he doesn't have any idea at all lolz.. so I am the one who keeps on asking and looking/checking some vacation place to visit. SOmetimes, it is really nice to have a vacation with your husband/boyfriend to spend time together! Cheers!