Avis Island again!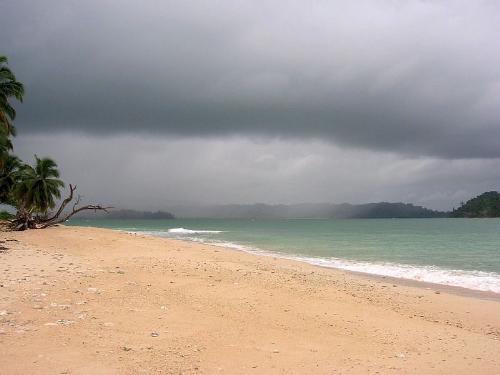 India
May 5, 2008 6:32am CST
Some of the most popular holiday destinaton around the world are the tropical beaches; Avis Island is one such destination. What the best things of tropicalislands to spend a vacation for you?
3 responses

• United Kingdom
6 May 08
Avis Island sounds like the sort of destination that I would like. I really adore tropical islands and white sand beaches with gently waving palm trees. It is wonderful to spend time in a place with sunny weather and a gentle coastal breeze. In 1991 I took my first trip to a tropical island and that was St Lucia in the Caribbean. I loved seeing its pretty beaches and colorful houses. It was delightful to see hummingbirds flying around. Then in 1993 and 1994 I went around the world, seeing Hawaii, Fiji, the island of the Great Barrier Reef and an island in Malaysia. I loved discovering snorkeling and seeing colorful coral and friendly fish. In 2001 and 2002 I went to French Polynesia and the Cook Islands, then Samoa. Wow! I thought that the beaches in the South Pacific Ocean were paradise. Then in 2004 I was lucky enough to go to the Seychelles, where I found the world's most beautiful beaches. I liked the interesting rock formations and the beautiful colors of the pale yellow sand and the aquamarine sea. In 2005 I went to Caye Caulker in Belize and found a charming place with many great snorkeling trips on offer. It was interesting to go to the Maldives in 2006 and see the islands that are suitable for rich Robinson Crusoe types of people. I liked the appearance of the flat islands with many palm trees.

• India
7 May 08
Hey Maximax! I am really thrilled to learn about your liking of the tropical beaches,and realizing what you have seen of them so far in the past to decades or so; And that makes me believe,that only one place that you left out,and should really try to cover up is the Indian Ocean archipelago of Andaman & Nicober Islands;And I say that because,you will get all those that you have mentioned in your post about the tropical becahes namely colorlful coral,friendly fishes,spending time snorkelling,hanging on hammocks,golden & white find sandy beaches,tropical forest & wildlife,aquamarine sea,ferrys,palm trees,giant coconuts etc.etc. But in added to that,here you would find calm and tranquility,and almost an entire island for your dwelling with almost no or little madding tourist rush,which I am sure,must dampen the delight of being in a place such exotic as that;And not only that,these islands also harbous Asia's finest beaches,called the Havelock,which,I am sure you must have heard about untill now, if not, just look around,will bring bring some of the pictures from there soon,for you all;

• Philippines
9 May 08
Try this destination - http://sugar-en-spice.blogspot.com/2008/02/project-site-inspection-gota-beach.html

• India
9 May 08
Yes Islands are a great place to spend your vaction and especially tropical islands are really a great place. The thing i like of tropical islands are their climate, natural beauty and all the water bodies which are worth looking for.