I have no friends....

United States
November 1, 2006 1:38pm CST
every time,I meet new people or make friends...I have to move or they move away..or something happens...I guess that is why I gave up..socializing with people... One thing I have to say...it is tuff..I have 5 kids at home..and not to interact with other adults is hard. I need some friends. Who wants to be my buddy?
7 responses

• United States
1 Nov 06
You mean to tell me you do not have online Friends who you can count on or talk too? I know even if I was to move away from where I am, and had to start over, I would still always have some of my close online Friends and treasure the times we have shared together. This site here is an awesome way to get to know others as well. I am sure you will meet many wonderful people here, and enjoy this site as much as I have.
• United States
1 Nov 06
YOU SEEM NICE..HERE TO PLEASE YOU ANY TIME....WELL YOU KNOW WHAT I MEAN IT WOULD HELP IF YOU TALK ALITTLE ABOUT YOU...I WILL GO FIRST... IM 24 FEMALE WITH A 4YR OLD AT HOME..I COMPLETED HIGH SCHOOL AND WILL FINISH COLLEGE IN DECEMBER WELL ACTUALLY IN JANUARY I GOT TO DO MY INTERSHIP..HOPE TO HERE FROM YOU...YOU LOOKING FOR FEMALE OR MALE FRIENDS...YOU MARRIED....BY THE WAY YOUR CUTE IF THAT PIC IS YOU..DECRIBE YOU SELF ALITTLE..


• United States
1 Nov 06
I will be your buddy. I am a SAHM, so I can absolutely relate with you on the adult interaction thing. Some days it would be nice to have a conversation above the six year old level.

• United States
1 Nov 06
I'll add you as a buddy. And I know how you feel. I have only one friend in my everyday life, and I don't really see him that often as it is. Most people just seem to come and go, and sometimes it will seem like things are great and that I've actually found a real friend, but then they'll just sort of lose interest and move on to something else. I've never been able to keep friends long, even people that I got along with really well. Of course, I am also sort of a social moron, so making friends in the first place does not come easy. Sometimes though, I think it's pretty much okay, because most of the time I prefer to be alone anyhow.

• India
1 Nov 06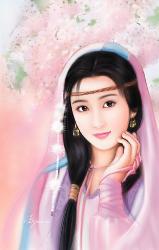 dnt worry dude ..i guess we r similar .. man even i hav had frnds lost dem ..got other snad moved one .. but i havnt stop makin frnds man ..u hav to move on .. so dnt worry dude

• United States
1 Nov 06
I feel you I have 2 kids and it is hard when your at home all day taking care of them and no other adults around. All day talking to kids is not the same at all. I'm at myspace also. Look me up, myspace name is sexy yesi