Who will win the DLF IPL cricket cup???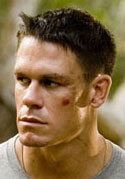 India
May 7, 2008 5:59am CST
There are equally possibilities to all teams to get the cup.....all are strong team...I thing chennai super kings will win the trophy...
5 responses

• India
9 May 08
It is going more and more tough day by day. But I will pray for Kolkata Knight Rider, I think,it is a very good team.

•
9 May 08
i think that the delhi daredeils can win the IPL CRICKET cup cause there team is best GMR company has chose the awesome team and o think you know that the bowling of delhi team is awesome they have full chance to win this league

• India
9 May 08
I am a strong supporter of Chennai Super Kings. But, the departure of Hayden, Hussey and Oram has certainly weakened the team. Delhi Daredevils looks strong with Gambhir, Sehwag and Dhawan simply shining. Their bowling seems to the weak point, which was exposed by CSK's victory yesterday. But, my money is with Deccan Chargers. I know they are at the bottom half right now. But, somehow I feel this team has some good players in Gilchrist, Rohit Sharma and Shahid Afridi. It is really surprising to see them at the bottom half. But, they will certainly bounce back. Let us wait for more competitive matches in the secon half of IPL. Thanks.

• India
8 May 08
Rajasthan Royal are my favorite. They have good spirit to win the IPL. And Warne's Captaincy also excellent.

• Pakistan
7 May 08
Its the famous saying, "cricket is by chance" and T-20 is the most unpredicatable form of the game. You are never sure of anything. On their day, the weakest team can outclass the champions. This is the beauty of this game. In this format, luck has equal value as of talent. Well, I believe if Deccan Chargers can some how qualify for the semis, then they will be the toughest to beat. Otherwise at the moment, I can see Delhi Daredevils and Kings XI Punjab as strong teams to lift the title. But after all, its Twenty 20, the most unpredictable game. Just be on your toes always!