who's your favorite marvel hero

Philippines
7 responses

• United States
22 Dec 09
Currently I'd say Hercules, since he's in the best series Marvel is putting out right now, the Incredible Hercules. Though that may get usurped by SWORD is it keeps being so strong.


• Philippines
14 Oct 11
I really like Morph who is a close friend of Wolverine in uncanny x-men , but my all time favorite is still Wolverine. I like Peter Parker also known as Spiderman too. I wish I can have special power like them too since I was a kid. I can't imagine myself crawling on the wall with a metal claws in my hands. lol.

• United States
10 Aug 11
I would say Cyclops simply because he's always over looked because of Wolverine. Cyclops is a great fighter and even better leader. His optic blast is very powerful and he knows how to use his power very well. I understand he's not on Jean Grey's level but he's my favorite.

•
30 Jul 08
spidey!!!! is the most funny, sensible and showy hero of ever!!!! think spidey think!!!

•
12 May 08
wolverine. mutant healing factor, keen animal-like senses, adamantium-laced skeleton and those cool retractable claws "snikt, snikt!"

• Philippines
9 May 08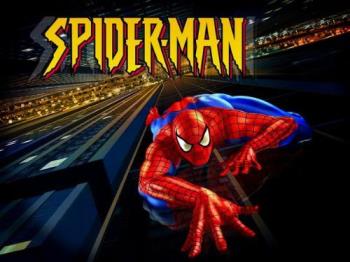 Mine would be Spider Man. Though his powers are not innate but due to circumstances which he got into, I still like his athleticism and his spider-like abilities.