Where you are trying to find a referrals?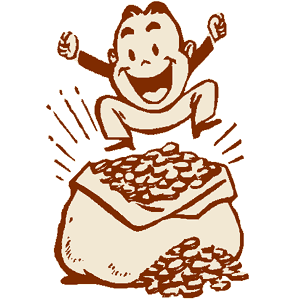 United States
May 10, 2008 4:12am CST
I was finding a lot of my referrals on online chat forums where I was asking for enyone who want to earn money, another referrals i have find on my personal webpage about earning money and other are friends. Tottaly i have on bux.to 36 referrals and this is the site with most referrals i have ever referred on any ptc. And what about you?
4 responses

• India
27 Apr 09
i didn;t show any referrals in any other sites. and in this mylot also ,i didn;t get referrals upto now. i will follow u and thanks for u;r suggestion. i will also try in online chat forums. u have more i think with referrals .because u have got 36 referrals. keep it up.

• Thailand
15 May 08
Thanks for some good ideas. I use an instant messenger to get referral.

• Canada
10 May 08
I won't share my exact numbers, but I have over 150 referrals in two of my programs. I use my blog predominately, also, I post in forums and use social networking sites to find people. It's funny though, most times, I don't know where the referrals came from and they won't allow me to contact them. Unlike the other person that uses getref, I have had great success on there. You just have to make sure you are promoting a program that people will like. It's to get people to try the program, if it doesn't interest them, why would they be active? One of my referrals from getref completed more than $220 worth of offers on SwatCash.

• Philippines
10 May 08
Wow that a good technique finding referral using forum websites and also by using your own website is the best part of it. I've tried that before but seems I have no proof yet I stop doing those things. Even I have proof now in some program I'm too lazy to find some referral. I wish buxto is paying you becuase in my experienced buxto never paid me until now. I have a question to ask, did they pay you already if yes then are you a premium member or not? Thank you for reading friend.