Philippines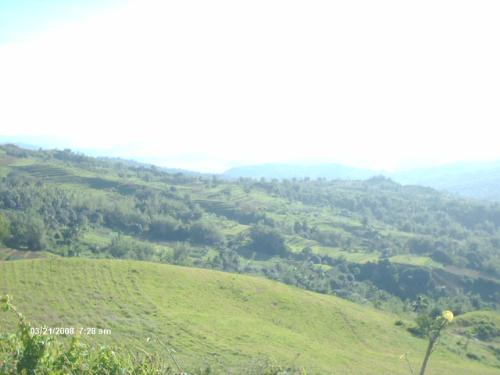 Philippines
May 10, 2008 4:46am CST
The Philippines is a very nice place to live in. Good people, great weather, and beautiful landmarks. I have lived in the Philippines for about 14 years, and it was a very great 14 years. Here are some of the best places I have visited in the Philippines: Lake Danao in Ormoc, Blue Reef resort in Mactan island, Olango island, Busay in Cebu, White Sands Beach resort in Mactan, Viestamar resort in Mactan, Sabin's resort in Ormoc, and Mountain View in Busay Cebu. I really recommend that you go to these places if ever you visit the Philippines. Maybe you will even meet me there. You'll never know... maybe you will see me walking by and not even know it's me.
6 responses

• Vietnam
10 May 08
Well! This is the great place to live. I had heard the Philippine from my mother. My mother has been to Philippine because of business. My mother's friend who is Philippine sent to my mother picture of this country. I saw it's very beautiful.

• Philippines
27 May 11
I had been to Baguio, Vigan, Laoag, Pangasinan, Boracay, Cebu, Bohol, Davao and Palawan. There are so many places to see in Palawan. We were there last year and the place is really breath taking. There are so many things to do there. We tried fire fly watching in Iwahig, visited the penal farm in Iwahig as well. This is the largest penal institution in our country with no wails. The prisoners can roam freely and do work on the fields as their punishment. We went snorkeling at Honda Bay, had a mangrove paddle tour just near the port where you usually go on your way to the Underground River. The limestone mountains are a great sight to see too. I really want to go back to Palawan and explore Coron and El Nido. Geez! I can't get enough of Palawan!


• Philippines
11 May 08
Absolutely! I've never been to Bohol, but I suggest you also visit the place, I have heard lots of great comments from the place. Camiguin is also beautiful, in just one day you could visit the whole of the island plus the sub-islands, white island and mantigue island.

• Philippines
10 May 08
You are right.There are so many places to go and see and these we are proud of. I am inviting you to see more of the Philippines here in the south like the water rafting adventure, Camiguin and Dukay bay.

• Lapu-Lapu City, Philippines
10 May 08
it seems that you spent most of that years here in cebu? i'm not a real cebuano but like you, i love to be here. i already spent 15 years here and i guess i will live here until the rest of my days...

• Philippines
10 May 08
Ofcourse yes I know that philippines is one of the best country in terms of Tourist Spots. I preffer Palawan having their undergroud rever, Tabon Cave and other Tourist attraction isles. If you have time you can also visit palawa. For your information I'm a palaweno and if you need to know about palawans transportations and hotels I can help you.