Do you take a day off from cooking?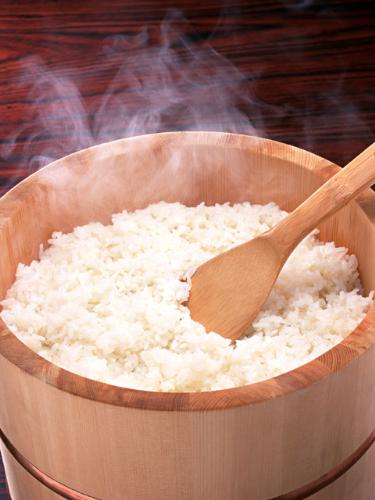 United States
May 11, 2008 12:27pm CST
Most days, I try to prepare a healthy meal for my spouse to take to his job. Otherwise, he ends up eating fast foods or whatever he can find at the Qwicky Mart stores. My meals are not nothing gourmet, just stuff you can prepare on the indoor grill along with a baked potato and sides. And, maybe some rice (which I can cook in the microwave). The whole thing goes into a Tupperware container and he's out the door and my job is done. That's my idea of a fast and healthy meal. Doesn't take that long. And, even so, I feel compelled to take a break on the weekends. My rule is that I don't cook on Saturday. I have good reasons for my rule. First, our kitchen over-heats and I don't like standing in the heat. Especially on days that my spouse is off work. So, on Saturday, he prepares most of the food. He's better at it anyway. So, do you ever take a day off from cooking food in your house? Who does the cooking for you, then?
6 responses

• Romania
11 May 08
hi This is my everlasting question: when I will have a day off from kitchen . I am so sick of doing all the time this kind of business. Only when we have guests he try to impress them, especially the ladies, so he prepare some food. Otherwise I am the only one who cook all the time, unfortunatelly. My dream to have a person to prepare and save the food.

• United States
14 Jun 08
That would be such a relief for me to have a person come into my home and cook! What a dream!

•
11 May 08
i take off in form of going out n bring takeaways but hubby doent cook

• China
12 May 08
Hello beauty queen. I used to cook sometimes though not always. But as I have been very busy with my work this term, I have not been able to do cooking any more. Most of the time, canteen is the place where I have my meals a day, except on holidays. Cooking, in fact, is an art. There is a long way to go for one to be a good chef. I am glad that both my mum and my wife are good at cooking delicious food for the family.

• United States
14 Jun 08
That is wonderful to hear! You are well taken care of. Often we get food from the deli which is like a small restaurant in a grocery store. Very good foods!

• China
15 Jun 08
It is really cool that you get very good food from the restaurant. Thank you very much for the BR as always.



• United States
11 May 08
I work two jobs, so mostly, if I have a day off I cook up lots of meals to pack ahead for me. My husband has food provided at work. We are equally good cooks, and are cooking, at this time. He is grilling the steaks and I have prepared potatoes and spinach as sides to go with it.