Anyone else wish there was a way to post a discussion under multiple interests?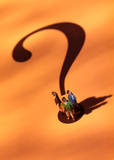 United States
2 responses

• Canada
1 Jun 08
I think that multiple interests would be a great idea. Tere are lots of times when a discussion of mine could be posted under multiple interests, in which case it would get a lot more responses.

• United States
2 Jun 08
That was my thinking exactly! The added exposure would greatly increase traffic. For instance, children and family questions... there are so many choices of what to put it under I have a hard time choosing one!