About time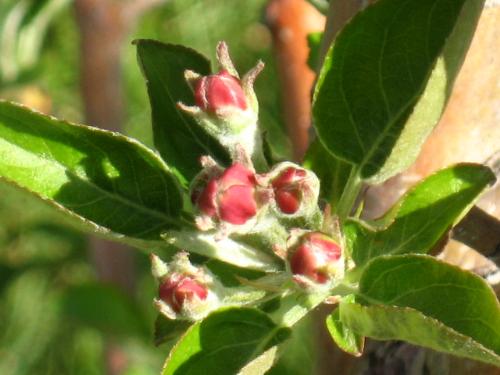 United States
May 14, 2008 7:20pm CST
Well being as I stayed off myLot most the day today i was out in the yard doing a lot of various things in the gardens and flowers and the lawn. Of course I was with my camera as usual at the same time. One of my apple trees is finally getting some blooms on it. This is from my Haralared or Harlared Apple tree. I always get lost as to which name it is. My Honeycrisp Apple tree has yet to get any blooms. Now I can't wait to see the flowers and smell their aroma soon as well. Do you like any certain trees blloms? My face has to be the white crabapple trees actually as far as appearance. As for scent, the cherry trees blossoms are wonderful. HAPPY POSTINGS FROM GRANDPA BOB !!~
4 responses

• United States
18 May 08
I love Dogwood white or pink, they are both beautiful. I can also remember going to Washington as a child, and seeing the Cherry blossoms, you are right the smell is intoxicating. I wish I had more of a green thumb, I kill air plants, even cactus. If I touch a leaf it turn brown. I have heard it is some kind of chemicals in my skin. I can still look though. I am trying my luck with some tomatoes this year, will let you know what happens.

• United States
18 May 08
Good luck with the tomatoes. Did you see this phot in the discussion? HAPPY POSTINGS FROM GRANDPA BOB !!~


• United States
19 May 08
My favorite right now are the lilac bushes :) I love lilacs! they smell the absolute best... ours are just starting to get all flowery and pretty--- the next favorite for me is the cherry trees-- they smell great too :) I love Spring-- I love the smell of it- and the looks too!

• China
15 May 08
You do enjoy your work in your own garden. Today I realize that you have that many trees too. My province is too warm for apple and cherry. Thus I have never seen them ever. But I like apple very much. Hopefully I can pick an apple from the tree in the future. By the way, thank you for you picture that shows to me what apple tree flower is like.