Do you cry in happiness?????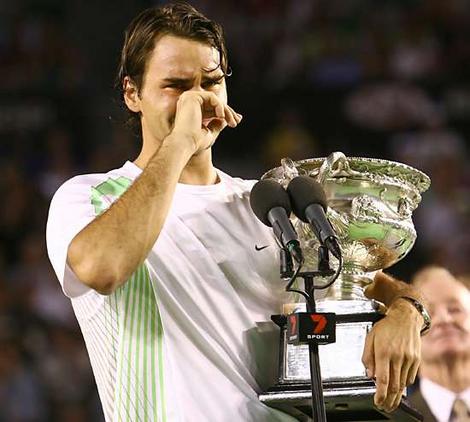 India
May 16, 2008 7:14am CST
Hi!!! I just like to known,as I am just curious!I do cry,when I am overwhelmed by emotion,but like to cry alone in a dark room. Do you cry,when you are extremely happy????Do you like crying in front of others???? In fact,do you cry,when you are sad????Be free to post your opinion.
5 responses

• United States
25 May 08
i cry for about everything, if i feel sad i go in my room,turn off the light then i start crying till i fell asleep,when i feel stress out i cry, i cry for emotional movies. My friends and family say i'm too emotional, i just can't help it

• India
11 Jun 08
Thats not too good!! You will have to change yourself.


• Philippines
16 May 08
I really cry when I'm happy. I'm more into crying in public when i'm happy than seeing me cry because i'm sad. When I'm sad I don't want people to see my crying. I just cry in my room.

• Philippines
16 May 08
I cry easily a lot. When watching a good movie, when i see something or someone that reminds me of my old departed father, or even when i feel so happy. Eventhough i wanted to hide my crying, there are times when i just can't hide it. Sometimes i feel embarrassed when people see me cry but i really just can't help it.

• India
16 May 08
i don't know but when i am in extreme happiness without my knowledge tears break out and i suddenly become emotional when being sad i cry and a become more furious and less emotional