wow, what a great journey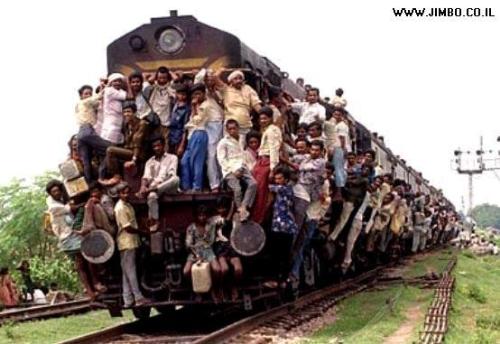 India
May 18, 2008 11:37am CST
Have you ever gone outdoor on such a great journey. Its the view of Greatness of INDIAN RAILWAYS. Indian Railways has emerged as a biggest social carrier.
2 responses

• Canada
18 May 08
I have taken Indian Railways train from New Dehli to Mumbai once. It was very comfortable. The train was right on time, departure and arrival. Excellent service. It was a very pleasant journey ! Thank you.

• India
19 May 08
Absolutely Indian railways nowadays is a very transformed entity. comfort level is at par with the international standards. Even Indian railways is going to start the bullet trains on some routes.

• United Kingdom
18 May 08
I would love to fly to Delhi and then travel around India by train. In the day I would look out of the window at the passing scenery and at night I would go to sleep in a bunk inside a compartment. I have been on many great journeys on trains and buses. I went around Europe by train, using an inter rail pass. I began in Finland and then explored Scandinavia, seeing pretty lakes, green forests and high mountains. Then I went to Germany and then over as far as Hungary where I saw stunning Lake Balaton. I have traveled on Amtrak trains in the United States. They gave me a free taxi ride when I arrived at midnight, five hours late. I went on a few trains in Australia and one had a club loco car on it. I liked going on the scenic train lines of New Zealand. Most of all I enjoyed traveling in Kenya on train, seeing a giraffe from the buffet car. It is great when a country has a train system.

• India
19 May 08
of coursed Sceneries from the windows of the Indian rail are wonderful. As you pass through different area urban and rural you come across different cultures, mode of dressings and much more which can't be explained but is only realized.