Ganguly should be back ?

India
November 2, 2006 2:18am CST
3 responses


• India
2 Nov 06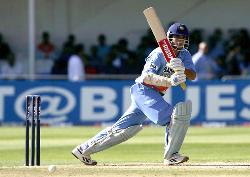 u r right.ganguly is third 10,000 run-getter in one day internationals.sachin is the irst,jayasuris is second[he reached the milestone far later than ganguly,infact ganguly reached the milestone well before than master blaster sachin tendulkar]and third ganguly.i admit ganguly is not being able to score runs now a days.but i am sure he is going to score runs in the forthcoming duleep trophy match again north region in guwahati.


• India
2 Nov 06
offcourse ganguly is need brother.sachen also fails,dravid also fails,yujraj,sehwag,raina,caif,warne,lara,ponting,jayasuria,attapattu...everyone fails in some stages in their careers.i again repeat,ganguly's vast experience will make him included into the team.i am sure he will be back in indian cricket team before world cup 2007.

• India
2 Nov 06
ganguly should be back in the indian cricket team....but he has to score runs....i am sure he will be back in india cricket team before world cup 2007... some factoroids for Ganguly: *More than 10000 runs in one day international–only behind Sachin and Inzamam . *22 centuries in one day international – the second-highest number of centuries by any ODI player next to Sachin Only. *Most successful Indian captain –21 tests win in 49 captaincy –next to him is far behind,Azharuddin -14 win in 47 matches. *