do you like travelling?

Indonesia
11 responses


• Indonesia
2 Nov 06
i love travelling especially to the mountain. it feels great i'm planning to go to Bali at the end of the year

• Indonesia
2 Nov 06
i live in java, near Bali maybe you can visit my house when go to bali


• India
2 Nov 06
I plan to go in holidays to foreign countries especilly to Swizterland. But i am not able to go to that place because i am not a rich man....So i plan to go to my Aunty's house...


• Pakistan
2 Nov 06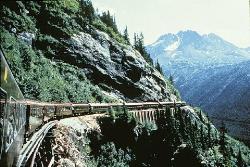 i want to see the whole world. i wish i could see each and every place of this world. mostly i like nature. it doesn't matter for me either its africa or its antartica. but the only thing i need to see the GODS earth gifted to us.