Boracay...A Paradise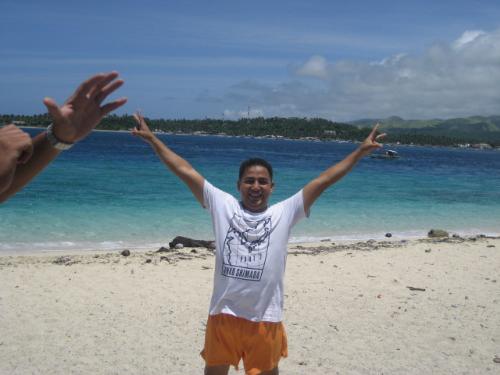 Philippines
May 21, 2008 5:07am CST
I was in boracay 3 weeks ago and i just cant explain the feelings being there. it's so different! walking on white sand, views of the dawn and sunset, isolated islands, and almost everything you see is truly refreshing. ive been into some beautiful beaches but i never felt anything like that in boracay. a lot of foreigners visit the place and you can see from their eyes how amazed they were. But one experience that will make you feel so relaxed is the warm welcome of almost all of the people there. it's so amazing. you wont regret it and surely, you'll set another day in going back. see you there guys!!
2 responses


• Philippines
21 May 08
you wont regret it i bet! but you have to wait for another summer coz its rainy season now and its a little delicate for the pumpboats crossing those waves going to the island. :-)

• Philippines
15 Dec 09
Hopefully me and my family will go to Boracay next year on April 2010. Boracay is one of the most popular island paradise in the world that business and leisure travelers want to visit. I haven't there yet in Boracay but I know that it offers a lot of beautiful things to travelers such as white sandy beaches, luxurious hotels and beach resorts, pristine and crystal clear blue waters and many more. There are also lots of things to do in Boracay to make the your travel adventure in Boracay more exciting and fun such as water sports activities, diving, snorkeling, island hopping, fishing, beach volleyball and many more. Philippine also has many world-class island resorts, beaches, natural attractions, scenic and panoramic landscape views to visit. If you want to know more about Philippines and Boracay, visit my website, http://www.etravelpilipinas.com ... I made this website solely to give information about Philippines.