Who is your favorite designer?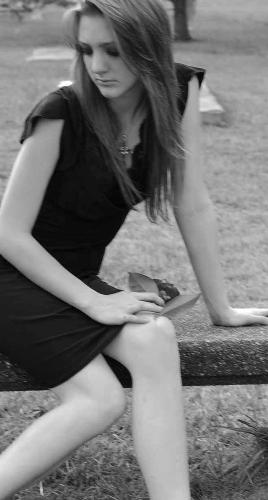 United States
May 26, 2008 8:51pm CST
I am absolutely in LOVE with Calvin Klein! I am a tall girl with a few curves and his clothes fit me perfectly. I love the way his jeans fit and CK bras are the most comfortable ever! I also really like the classic, classy feel to his designs. Even CK casual wear is very classic and looks great. So, who is your favorite designer? Why?
3 responses

• United States
30 May 08
Calvin Klein doesn't fit me anywhere. His clothes hang on me and his designs are all wrong for my body. I'm a Kenneth Cole Reaction girl, but that's more for shoes, handbags and luggage. Designer clothes are always too big on me, but sometimes I can wear Tommy. I'm not dedicated to one designer. I bought a skirt from Ralph Lauren that I wore for eight years. That was a beautiful skirt.

• United States
30 May 08
Ralph Lauren does have some beautiful, classic designs! Tommy has some cool stuff too. I just love Calvin because his designs are so "me." But everyone has to find their own way, that is what makes the world interesting!

• Philippines
27 May 08
I love love love Diane von Furstenburg. Her designs are so feminine. I would want to have one of her fancy wrap dresses. I also like Monique Lhuillier. She's Filipina and I'm Filipina. Plus her wedding gowns are so awesome.

• United States
30 May 08
Furstenburg does have some pretty stuff. I am not familiar with Monique Lhuillier. I will have to check her out.

• United States
31 May 08
I really don't have a favorite designer. I just love to shop and try on stuff until I find something that fits in the length and the waist on jeans and something that makes me feel beautiful on everything else. I just don't get to go shopping like that very often and now with the economy getting worse my shopping for fun days are all but over for now.