we have a problem as a parents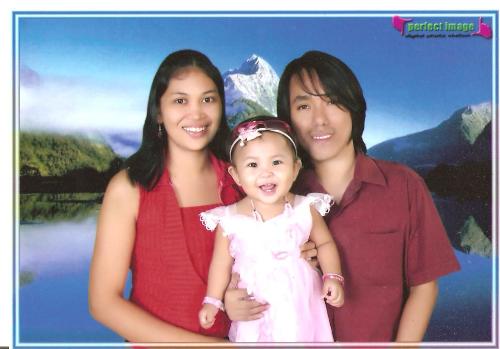 Philippines
May 27, 2008 11:59am CST
we financially broke now, coz we wrong in our decision, we came from philippines and the only cash we have is only 100 pesos a pay for my husband, someone asking him to repair the computer. before we have computer shop, with only 4 units, but after a months id give birth on feb, 28 2007 at in the month of august we plan to sell our computer to use the money for the capital in our new stores, from august 2007 until may 2008 everything is fine, we handled all expenses with savings. but my mothe in law insist to my husband to go in work to call center,coz she said earning is good, then my husband decide to close our store coz no one handled it, i cant do it coz we have baby. when my husband is in the company many problem encountered,all about is the salary thats why he decide to do the work in home. but another problem no salary we receive the big problem now is we dont have any cast, what will i do my baby suffer from this situation.we have many loan now and we receive also the bill from the electricity and internet from this month, no one help me in my husband relatives. i dont know what i need to do. i join this in mylot not coz we earn i join this for the new friend,, im not active here, just i need a help!
2 responses

• Philippines
29 May 08
I understand your situation and hope you can get over it. I'm also working in a call center. im already marriage and have 2 kids. although im earning a good salary still i have a lot of credit to pay. But my advice just pray to god trust him and everything will be fine. try to read bible or daily bread it will help you relax and clear your mind.

• Philippines
29 May 08
What can I say? I am in dire straits myself and I would not want to burden you with my own problems. I hope you are able to do something about your situation and maybe someone with a kind heart and a lot of cash will come along and bail you out.