The most relaxing time will be what in your case?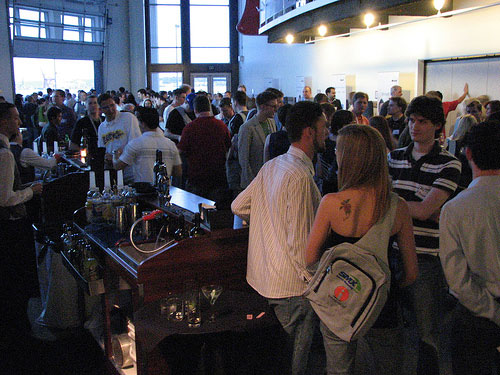 India
May 28, 2008 1:44am CST
What do you think is the most relaxing part in your life? what you do when you are over burdened or more tensed on your work? do you think of meeting friends or calling them when you think you are more tired and need to relax or do you think you have other options left for relaxing
3 responses

• Malaysia
18 Jun 08
Sometime if i am very tension in my work...i have thinking to relax to calling my friend but cause most of my friend is working also, it is not the best way to call then to release my tension. Well cll them maybe they can solve your problem in work, whos known

• India
20 Jun 08
I dont mean you ahveto disturb them during working hours and all but after working hours only we rlax isnt it? how can one relax when theer is so much work to do anyhow isnt it? so, each one wil have his own way of relaxing also isnt it? soem peoepl opt this method and others will opt otehr ways around

• United States
31 May 08
I crawl into the bath with a good book. My husband and kids know that when I head upstairs with my book, they should leave me alone for at least an hour. To me there's nothing more relaxing than that...except maybe a week in Jamaica!

• India
1 Jun 08
Reading books in bathroom and i too have some friends who do have this habbit ,but do you say that this is the most relaxing time you will have in your life or as yous aid, do you pick your week end tour to jamaica as the ebst one's to relax for a while forgetting all the tensions around

• Philippines
28 May 08
Hi there alienstar! I think that the most relaxing part of my life is our out-of-town trips with my family. When I am burdened or stressed with work, now, my family and I go to a nearby river to have a picnic and spend quality time with each other. No better stress-reliever than being surrounded by people you love and who loves you too.

• India
1 Jun 08
Well said , no happier times when you are surrounded by people whom you love and it's still nicer having river side house as one can just imagine house liek that and the time spent there will be worthy and i should say this is the most relaxing place one can find for sure