Why Nail Biting ....?

India
May 29, 2008 6:45am CST
i have this friend of mine who is always biting his nails and chews them right to the skin....is it that fun? i get a yuck feeling and i have to tell him stop doing that? it is so annoying? once was watching tv and i felt something touch my feet it was his nail there?..i told him time and again not to do so but not really helping..have seen any such annoying habits and how do u deal with it...
3 responses

• Philippines
29 May 08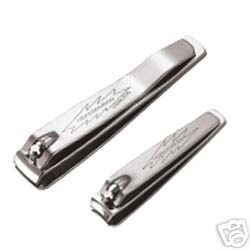 Since its their own body, they think that its safe to bite their own nails. My sister once told me that those who do bite their nails are insecure while I thought that, like how characters biting their nails are depicted, they are either nervous or scared. Anyway, if they can't stop it with by being told, they should at least grow out of it. Its not healthy even if the nails would look clean afterwards. Don't they have nail clippers available?


• India
29 May 08
i too don't like nail biting ... one of my friend does that too .. but i won't tell him to stop when a cricket match is going on .. he he

• India
31 May 08
good u cantell him to bite some more when match is going on frm ur behalf also..i do tell my friend stop it...not more than tht..now i m thinking to tell him one day my toe nails have grown and i dont have nail clipper so he can help me out by chewing...heeehee..have a nice day..

• Philippines
29 May 08
maybe it's her habbit since she was a kid. you have to tell her frankly that it looks bad to her. she got to stop her habbit before anybody makes fun of her. it looks really aweful to see a person nailbiting in front of a lot of people but we should understand that it's part of their life co'z it was their habbit. just tell her nicely and make her understand what good it will brought her if she stop that bad habbit. happy posting and have a great day!! :)