Should news reporters have to validate their information?

United States
August 19, 2006 11:45pm CST
News reporters are gossipers protected by the Constitution. How often do you hear a reporter give a report stating that the information comes from an undisclosed source? How do we know they have inside information or are just stating their own opinion? Should there be a way they must validate their report and still keep their sources private?
3 responses

• India
30 Nov 06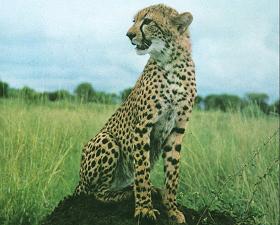 In India, the law is quite linient towards the reporters or law is not strictly implemented like West. So the reporters in order to create a sensational news, gather the information from their known sources and publish the story on a person or institution or organization, mostly to malign the credibility and it is nothing but character assasination. After the news is reported, the opposition parties jump into fray, add fuel to the fire and the public at large at confusion as to what to believe and what not. The gossip-reporters are found in politics and filmdom. But when it comes to real issues pertaining to violation of environment, deforestation, water pollution, industrial pollution, the reports by and large seem to be quite accurate and has a scientific basis, probably the reporters would have done the homework right. Very few reporters are known for total integrity, honesty and unbiased.

• India
20 Aug 06
By and large, it is a rat race to get news first, irrespective of authenticity and answerability. Splash the news first and give the details later. Stand first in the newskingdom. Reporters will always have insiders who feed them with information.

• United States
20 Aug 06
This is a good topic. Last year there was a reporter jailed due to not wanting to release a source. There have been many lawsuits regarding people reporting incorrect information. There was ajournalist - I think with the NY Times - who had written hundreds of articles that were found to not be fully based on truth. If a newspaper, magazine, etc gets sued for publishing incorrect information then everyone involved in the artcile - writer, management, etc - will be name din the suit and are held liable. It is the responsilbity of the person writing the article as well as their management to check all sources. For journalist who are called into court for not releasing sources, they can be jailed for not doing so. I thin they can be held for a long time and it turns into a waiting game.