Extra Virgin Olive Oil, Do you use it?

United States
5 responses


• United States
5 Nov 06
I don't do dressings like Americans do. I just dress sala with olive oil, lemon, and salt.

• United States
2 Nov 06
It truely is the best oil for cooking purposes. Better for you than lard or vegitable oil too.

• United States
3 Nov 06
Definitely. Where I come from it's used with nearly anything.

• United States
2 Nov 06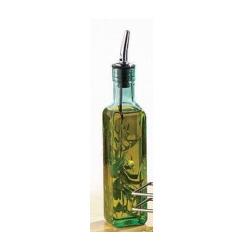 I use it in alot of what I cook. I love the way it adds a hinted flavor to meat and believe it or not I actually use a small amount when frying eggs. I almost never use vegitable oil any longer considering it is the worst kind of oil there is (fat builder). It is great when used to enhance speghetti noodles in texture (or lack there of). As for the tinted bottles, I never realized that tinted was better.

• United States
2 Nov 06
I am originally from Italy. I was home in October and I read an article about making sure the 'Made In Italy' on Olive oil is really true. One of the tips for extra virgin was to make sure the glass is dark.