how long have you been a mylotter?

Philippines
May 30, 2008 12:01pm CST
I got this from my sis-in-law, and i just started this few days ago...i can say, i am slightly addicted to this site...why? just because its so late in the evening and yet i can't stop discussing and just go to sleep... what interests me with this site is, i can say wathever i want...anything under the sun...also, this can enhance my grammar and spelling...i can also give my opinion at any topic i want.
5 responses

• India
3 Jun 08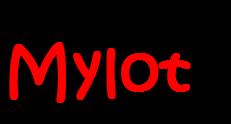 Yea,you are perfectly right.Welcome to mylot.

this site is really great.This site has happiness enjoyment and also very much informative. As you have said,it also improves our English language and grammar. You can say what ever you want here and also ask any doubts regarding anything. Added to all these,in this great site,you help others and also you are also being helped.

Also,mylot acts as a source of relaxation and enjoyment to lots of people. Also,almost all active members of mylot are addicted to mylot and be in mylot for long hours until their eyes shut.

Cheers!Have a nice day Happy mylotting and happy earnings.


• India
30 May 08
if you call this addiction ,9 post in two days what would you call me i made 60 posts yesterday and about 30-40 today. i am hooked to this site and don't feel like leaving it even so late night. i just keep on posting and I will be posting few more before hitting off to bed.

• China
30 May 08
I just started it a few minutes ago,but love it very much.I'm a Chinese ,and I want to make friends.My MSN is captainodie
@live
.cn.Welcome to China.

• Canada
30 May 08
Welcome to Mylot, namekaimo. This is such a great (and addicting) place to be. I have been around, on and off for well over a year now, and still loving it. Great idea to practise grammar and spelling too. I just love that it is so relaxing and fun here. See you around the boards and have fun!