shawshank redemption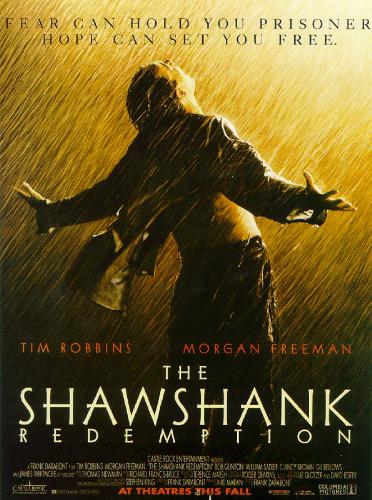 India
May 30, 2008 3:10pm CST
isnt it the best film ever made???i mean i wz totally surprisd wen the movie reached its climax....who wud hav thot that the guy wz breaking out of prison....i thot he wud commit suicide....
4 responses

• United States
31 May 08
To provide an example of how much I love this film, I watch it on TNT and whatever other TV networks air it, I bought it on DVD, watched it a lot as soon as I bought it, got a little sick of it for a few days, watched it on a movie channel twice, and went back to the DVD.

• India
1 Jun 08
i myself hav seen this film 12-13 times... anyways thnxx for ur comments... hav a great day !

• India
14 Sep 08
yeah u r right its the best movie ever..... its telling to not lose ur hope.....always be cool...its a great movie

• Canada
22 Jul 08
By far and away the best movie I have ever watched. One of the few I would watch again and again.

• China
4 Jun 08
yeah,it's really very good.i saw it many times. the story and the actors play well