What does music do?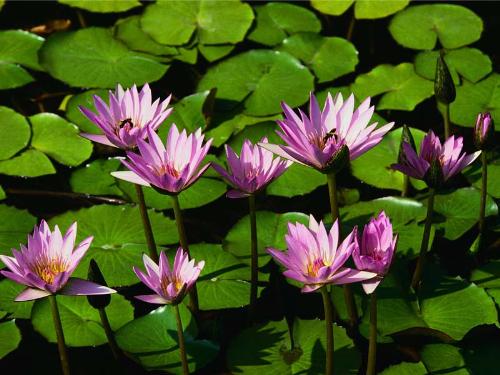 Philippines
May 31, 2008 5:54am CST
Music sometimes help us overcome a little problem just listening to it, sometimes it makes you cry, sometimes it makes you smile, sometimes it makes happy, sometimes you go along with the music... Readers, friends,chatters and what so ever.... What can music do to you?:)):))
7 responses

• Jamaica
15 Oct 08
i love to listening to souls music when i am sad, because it is soothing and it makes me cry. i cry alot. in Jamaica we have reggae and dancehall, its amazing. reggae is more calm than dancehall which has more vibes. when you listening to certain aspects of reggae music, it helps you to become aware of whats going on in the society, although dancehall do too, but dancehall brings more like a party vibes to the arena. i love them both.

• China
31 May 08
It can help me to relax, but also disturb my mind when i work. So if i want to be efficient in working,i would turn off the player. But i like dancing belly dance,at the same time,i love such style music. At hearing such music, i have the desire to move my body. Such feling is wonderful.i like it.

• Canada
31 May 08
Music brings good memories and puts people in a good mood....it's the staple of good times!

• India
31 May 08
Many things. It Soothes me, Angers me, Calms me, Brings Joy etc. There are many reactions to music and songs and it solely depends on the song and the mood of the person. Although it changes the mood, sometimes, the music changes. For example The song by Linkin Park " Hands Held High", angers me and makes me think about how things are really getting worse in the world. On the other hand "Saving Me" By Nickelback soothes me and makes me calm. Hip Hop and makes me jiggly feet and happy. It depends on the music that a person is listening to. bourne


• United States
31 May 08
When things in life seem to be going bad, I tend to put on those crying sob songs to listen to, if things isn't bad enough listening to such music will really bring you down, sometimes they make me cry, and you know what after wards I feel better, so maybe that is what I needed all along was a good cry. The older music from the 60's brings back many good memories when listening to it, who was you dating when that song came out, where was you when that one was a hit. then I get into a good mood and I want to listen to rock and roll or something that is fast and happy, something that you can dance to. Life would be a very boring place with out music.

• Philippines
31 May 08
Music brings back old memories. You haven't think of that person for a long time, then you suddenly heard of the song that reminds you of the days when you're with him/her, your mind would automatically recalls those days. It's automatic, whatever it is that you're doing at that time, it would just pop up.