Will you be invisible when you open your chatting software?

Guangzhou, China
May 31, 2008 9:59am CST
I know some people prefer to be invisible when they are online. I don't like to do so at all. If I don't want anybody see me online, I won't turn on any chatting softwares and that's all. It doesn't make a sense to be invisible when you are online. Besides, I think this is not a honest behavior.
10 responses

• Canada
31 May 08
I know, isn't it weird? I don't go on MSN if I don't want to talk to anyone. My mom goes invisible when she's online all the time! I don't get it either.

• Canada
1 Jun 08
Ha! You wouldn't if she would like it as much as my mom. My mom spends all her time on an online game called "The Second Life"... She hasn't even got a first life!

• Indonesia
2 Jun 08
hi youless. Sometimes people just want to have private chats with certain person or people in the chat software. If he / she just let the others to see the online status, probably the private chats would get ruined by the distraction or the others would just keep disturbing them. I know some friends who really feel the need to stay invisible for some occasion and I don't feel they are dishonest. They just wanted to not to behave rude by rejecting the chat request from the others.

• Philippines
1 Jun 08
I always log in whenever I'm online but I always sign in under invisible. I have added some people in the past that I don't feel like talking to anymore because of some personal reasons. If I'm in the mood to chat and I see a friend online (while I'm Not), I'll send a message and buzz them or I could change my stealth setting to available..This way, not all can see me..Even my email is always turned off. What's the use of being invisible in the chatting room when they can see you are online by email..

• United States
31 May 08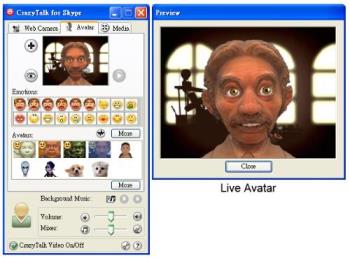 I don't like to use chatting software at all. People who know me can always give me a call if they need to talk to me. I like my privacy. There is no need for other people to know when I am working on my computer.



• Malaysia
31 May 08
I always put online, busy or away. Sometime while I'm really busy to chatting with someone, especially chatting something involve money in MSN, I will be appear offline/invisible. I can continues my chat without getting disturb from other.

• United States
3 Jun 08
I almost never chat online. I have in the past and I am sure I will in the future, but not at this time. That being said, when I do use messenger, I tend to log in invisible. Though there may be many on I want to talk to , there is almost always those that I don't want to talk to as well.

• Malaysia
8 Jul 08
I wont be invisible. Ya, i got a few frens who prefer to do that and i don't get it why they do that.

• Hong Kong
23 Jun 08
I used to, I guess I just wanted to talk to a few people with whom I wanted to talk. But now, no! Either I am totally available for the online chat, or I won't be there at all! I don't see the point of being invisible anymore.