Pete Wentz is going to be a daddy!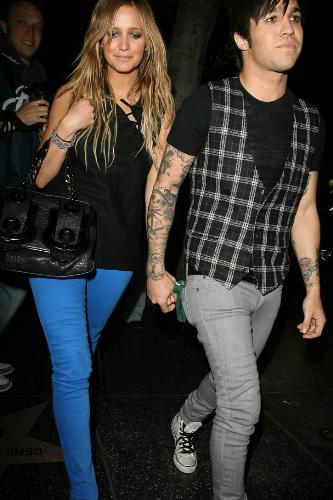 Philippines
3 responses

• United States
1 Jun 08
To be perfectly frank, I think their shotgun wedding was a joke and I am afraid for their child ahaha. No, but honestly, I wouldn't want to bring anything into the Simpson family (Ashlee's dad is a creep) and Pete Wentz is too concerned with his eye makeup to deal with a kid. I don't like either of them and they are just going to get divorced anyway... I like her new tattoo though.

• Philippines
2 Jun 08
Hahaha. I kinda agree with you. I Love pete, though. LOL but I have to admit, everything was kinda rushed and we only can hope for the best.

• Malaysia
29 Jul 08
OMG I haven't been keeping myself updated about Fall Out Boy! Thanks for sharing this! I think it's great that people are getting married and having babies. However, every time I hear those celebrities getting married, no matter how in love they claim to be, deep inside my heart I do think that they just do it as a gimmick.

• United States
3 Jun 08
I had just recently heard that that Pete Weintz had married Ashely Simpson,but that is cool that they are expecting a baby boy,and I hope that his family life goes as good as his life with the band of Fall Out Boy is going,and I am sure there are alot of people happy for him,because alot of people are fans of Fall Out Boy.