What do you do in school?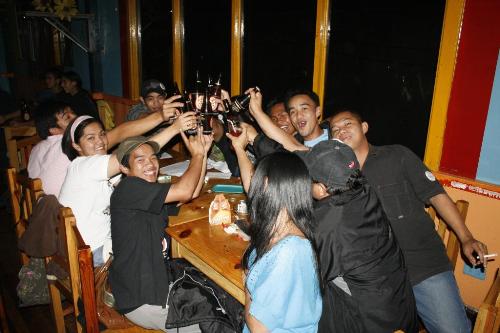 Philippines
June 1, 2008 10:55pm CST
Am just asking you guys, what do you do in school? Hanging with friends? Chatting with your seat mates while your instructor is teaching? Drinking and smoking with your instructor?Maybe you're asking what hell are these questions but i really want to know what else you do? what u do best in school... ' have fun
3 responses

• Philippines
3 Jun 08
I do everything I'm enjoying, eating in the cafeteria, spend long times in the library, do loiter around, chatting on the quadrangle, enjoy coffee, spending time having so-called picnic in our school parking area, and listen to long lecture and experiments given by our professors. School is the most happiest place to be for me. I can do everything i wanna do in school, except for bad things. School is my second home and I love everything about it cause i get to learn new things from other people making me grow as a person and thus, making me more strong to face life's challenges.

• United States
3 Jun 08
I am not going to school at the moment, but when I was in schoool before I got pregnant I hung out with my friends and I went drinking on the weekends. I smoked a little when I was in middle and high school. Okay...I smoked a lot. Shhh. Anyway, I have a family now and a job so I can't go drinking nor would I ever want to again and I never smoke. Thanks for making that discussion. You let me remember.

• United States
2 Jun 08
I work full-time so I have to take night classes... If I had more time to devote to my studies (my work and family take most of my time) I would probably go down that list of questions answering yes to all of them. But that's not the case so I go to school, pay attention, and bust my but for the time I'm there! Not much fun from me, but you gotta buckle down sometimes...